The Pilot's Guide to Air Traffic Control
Buy Now!
Hardcover Books (Suggested Price $32.99)
Amazon
Barnes & Noble
Target
Walmart
---
eBook $16.99
---
Or, Buy Paperbacks through us (United States Only)- signed copies available
The Pilot's Guide to Air Traffic Control - Paperback
$27.99
Are you someone who has always stopped to look up when you see an airplane flying overhead? How about when you see all the airplanes at the airport, do you ever wonder where they are all going and how they get there? The Pilot's Guide to Air Traffic Control offers a rare glimpse into the hidden world of Air Traffic Control (ATC)! With hundreds of pages of real-life ATC stories, this book will interest anyone from the airline passenger without enough leg room to the professional pilot!
 For decades, pilots have learned how to communicate with ATC from their flight instructors, who learned from their flight instructors. Have you ever had the chance to learn radio communication technique from an air traffic controller? What about from an air traffic controller who is also a pilot?
 Prior to diving into the information packed chapters, the book begins with a detailed prologue that walks the reader through a basic understanding of the air traffic control system. It includes the various types of ATC facilities and services, different types of airspace, radar systems, plus how controllers work together both in their own facilities and between facilities.
Topics include:
Learn what constitutes an emergency and how being assertive can help you land safely even during peak traffic times at major airports.

Find out how pilots land on wrong runways, and even at wrong airports, and what you can do to avoid that vital mistake

Discover a simple technique you can use to avoid Spatial Disorientation, which has claimed the lives of so many pilots and passengers

Hear from an aviation fire expert on what to do if you encounter a smoking battery from cell phones, tablets, wireless earbuds, etc.

Learn how ATC handles pilot requests around thunderstorms

Discover which word from the pilot/controller glossary the author has identified that controllers and pilots interpret differently, and what you can do to avoid collisions because of it

Uncover an easy tactic on how to make a request which will give you the best chance for ATC to approve it, one which many airline pilots don't know

Learn how to streamline your radio calls using examples in the Phraseology Appendix

Find out how ATC saved a flight crew who were suffering from a lack of oxygen

And so much more!
The Pilot's Guide to Air Traffic Control teaches from cover to cover. Aviation enthusiasts will have a much better understanding of all that ATC does to keep the flying public safe and pilots will gain a deeper understanding allowing them to perfect their craft!
Buy your copy NOW to discover real-life ATC stories the public never gets to hear!
Testimonials
It normally takes many years of experience to learn what Andy teaches in this book. These lessons are not only important for pilots at every level, but it is enjoyable to see the behind the scenes view of air traffic control! Even I learned things about ATC and I wish I had this book as I was starting my career as an airline pilot!
- Troy Pakiz, Airbus A320 Captain
Fayetteville, GA
Even without being involved in aviation myself, these stories are very informative and fascinating to read. My favorite chapter is Air Force One! I never knew there were so many parts to the aviation system!
- James Crawley
Buffalo, MN
For nearly my whole life, I have been in aviation and even I learned a TON about the "ATC world" from this book. If an aviation nerd like me can pick stuff up from it, then virtually every pilot can! I recommend this book to all of my students and clients alike!
- Christopher Freeze, Airline Transport Pilot (ATP) and Certificated Flight Instructor (CFI)
Leesburg, VA
Andy is a dynamic and engaging speaker and his book delivers that same energy with tons of information! There is no better description of the inner workings of ATC!
- Gary Bartelson, U.S. Air Force Air Traffic Controller, Retired
Director of ATC, University of North Dakota, Retired
Grand Forks, ND
There are lessons that can be learned from every chapter and I loved reading all of the real-life stories. Even the appendices are a wealth of information!
- Linda Morgan, Private Pilot and widow of Col. Robert K. Morgan, pilot of the famous "Memphis Belle"
Crane Hill, AL
Andy's ability to explain complicated challenges with the national air traffic control system in a relatable way helped greatly in my journey from general aviation to becoming a professional aviator.  Through personal experiences, Andy makes a compelling case that not only humanizes Air Traffic Control but also teaches you how to incorporate the person on the other end of the radio as a member of your flight crew. The Pilot's Guide to Air Traffic Control  is a must read for any current, former, or aspiring aviator! 
- Tom "Turtle" Henery, Former Naval Aviator
Niskayuna, NY
About 1/3 of the way through the book, I realized that Andy Watson has a story to tell, not just about the in's and out's of how air traffic control and pilots have this fascinating necessary but little considered connections in our world. Then it struck me that both of these people, pilot and ATC controller truly hold meaningful points in our lives, even though the most we see them in action is above us having fun on a Friday night. I suspect that pilots across the U.S. will first see how important they and ATC are to the United States. Then as they keep reading to the world. Watson's tome shows us just how important the connection between smart pilots and ATC really is. I never knew.
Kevin Hogan, Author of The Science of Influence
Victoria, MN
Buy Now!
Hardcover Books (Suggested Price $32.99)
Amazon
Barnes & Noble
Target
Walmart
---
eBook $16.99
---
Or, Buy Paperbacks through us (United States Only)- signed copies available
The Pilot's Guide to Air Traffic Control - Paperback
$27.99
The perspective and opinions given are that of the Author alone and may vary from those of the Federal Aviation Administration.
Andy has been flying airplanes since he was eight years old and has earned a Bachelor's of Science in Aviation from the University of North Dakota.
Working as an Air Traffic Control Specialist or Front-Line Manager, Andy has served throughout the eastern United States at several Federal Aviation Administration (FAA) facilities including Cleveland Air Route Traffic Control Center (ARTCC), Chicago ARTCC, Charleston Terminal Radar Approach Control (TRACON) and Washington ARTCC.
In addition, Andy was an ATC subject matter expert for the FAA's Air Traffic Safety Oversight (AOV) at FAA Headquarters in Washington, D.C.
As a member of Civil Air Patrol, Andy volunteers his time as a Search & Rescue / Disaster Relief Mission Pilot.
Outside of flying, Andy is a real estate investor and public speaker. Andy could be an excellent choice for your next event and is available internationally for keynote addresses and aviation presentations.
To contact Andy, or find out more information to have Andy as your next speaker call (937) 400-2027 or email [email protected].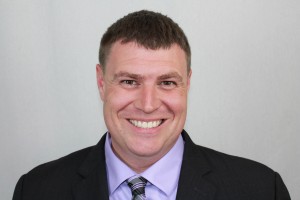 Andy Watson
Air Traffic Controller / Pilot / Public Speaker
Real Estate Investor / Author